Pink Oyster Mushroom Home Growing Kit
$0.01 – $43.82
FULL HOME KIT CONTAINS:
- 1x Pre-sterilized Mushroom Growing Bag Medium
- 1x Oyster Mushroom Seed Spore (10CC) Syringe
Looking to recharge your old kit? Also available for purchase are small modular mushroom grow jars, additional mushroom grow bags, single pink oyster seed spore syringes, and a bulk per-mL option.
Syringes contain purified water and pink oyster mushroom (Pleurotus Djamor) spores.
Mushroom growing bags and jars contain:
Purified water, organic rye berries, gypsum, vermiculite, brown rice flower
Compare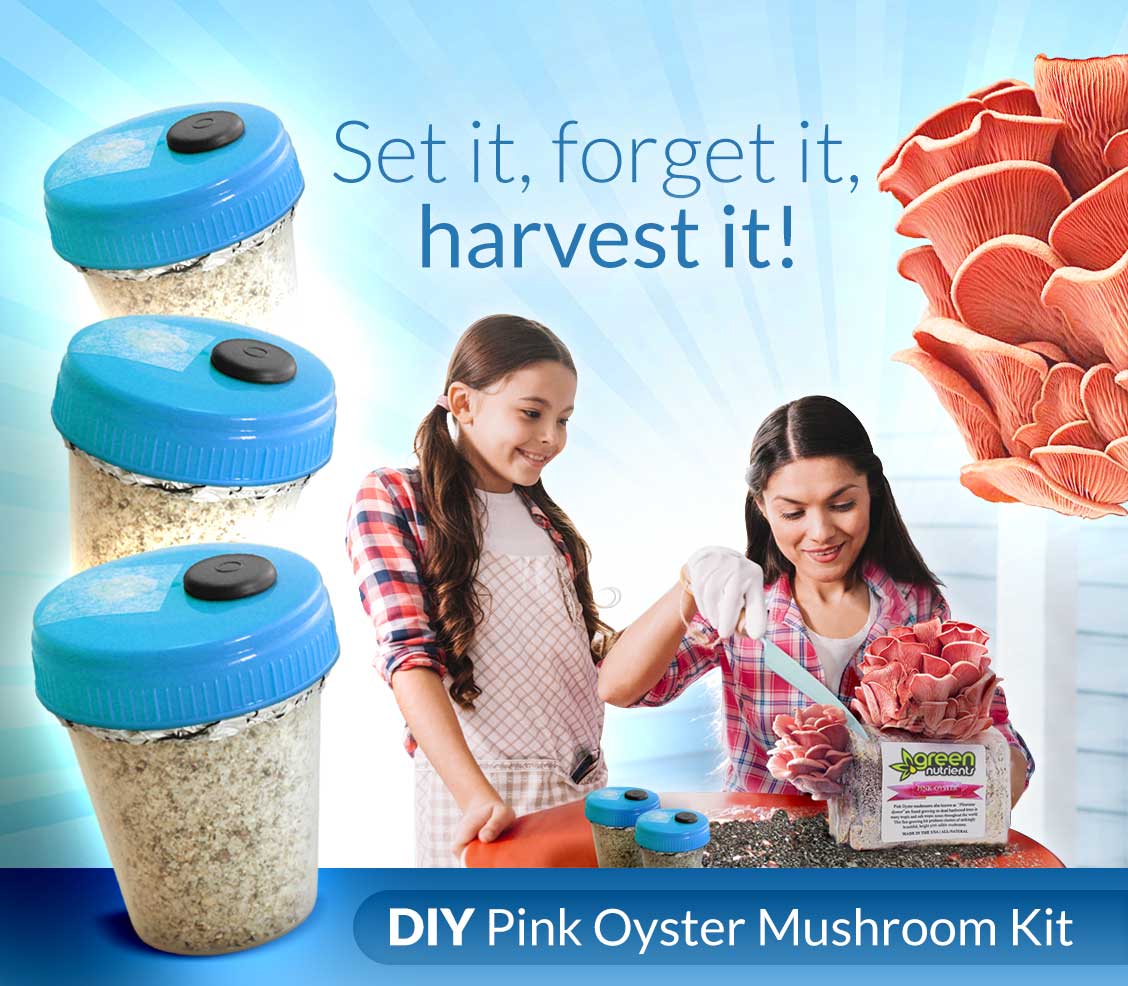 Additional information
| | |
| --- | --- |
| Weight | 32 oz |
| CHOOSE A KIT TYPE | FULL DIY Pink Oyster Home Kit, Substrate Only (Bag), Substrate Only (3 Grow Jars), Pink Oyster Seed Spores (10CC Syringe Only), Bulk Pink Oyster Spore Liquid (Per mL) |